Moogle Town
World
Lapis
Region
Wandering Lands
A town located in the center of a floating island where moogles live. It is said to have appeared in the human dimension due to a warp in time.
Map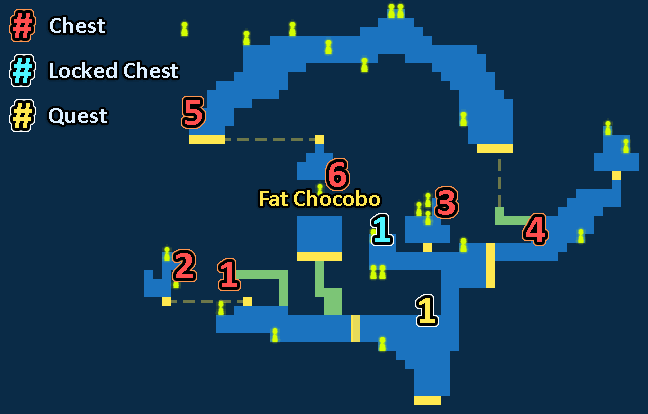 Quests
Drink Delivery
No.
Reward
1
Elixir (5)
Start Quest
Receive the quest from #1 on the quest map.
Objective 1: Deliver each drink
Give him Protect Drink (3) and Shell Drink (3).
Shop
Fat Chocobo's Abode
Name
Type
Description
Price
Phoenix Down
Item
Revive one KO'd ally (20% HP)

5

Elixir
Item
Recover HP/MP (100%) to one ally

5

MP Stroll
Materia
Restore MP (2) while walking every 5 steps

50


(Limit: 1)
Rod of Judgment
Rod
ATK+9, MAG+81, MP +20%

100


(Limit: 1)
Equip Instrument
Materia
Allow use of instruments

200


(Limit: 1)

5

Trust Moogle
Enhancer
Increase trust mastery when fused (10%)

300


(Limit: 1)