Map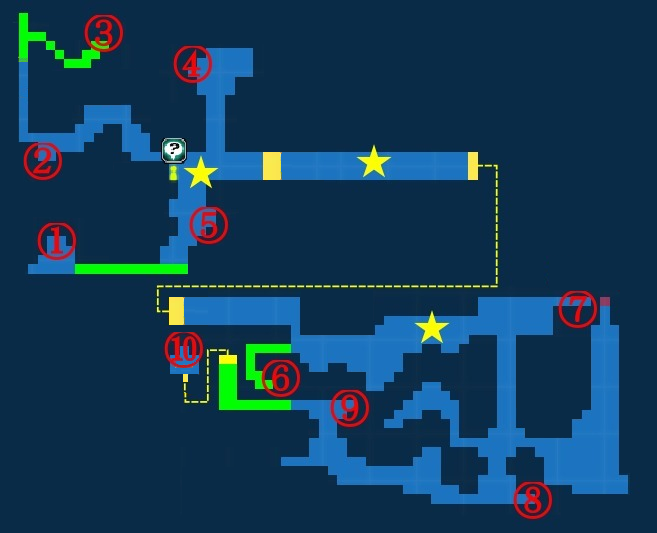 Quests
Help Me!
No.
Reward
1
Sparkling Stone (10), Silver Ore (8), Mythril Ore (5), Gold Ore
Start Quest
Receive the quest from #1 on the quest map.
Objective 1: Vanquish the monster
Battle in the following locations:

Return to the quest starter.
Unit EXP Guide
In order to gain the maximum amount of experience points possible, you must win all monster encounters available until obtaining a certain amount of gil from each of the two zones. You can open the menu to keep track of the amount of gil you obtained from the dungeon. Because the amount of gil you can collect is predetermined, it will indicate your progress in defeating all available monster encounters.
Stay in ZONE 1 until you have 5148 Gil.

With Full Steal: 11330 Gil.

Proceed to ZONE 2, defeat all encounters until you have 12051 Gil.

With Full Steal: 24102 Gil.

Defeat the boss, you should have 12601 Gil before leaving the exploration.

With Full Steal: 25202 Gil.
You should conclude the dungeon exploration with a total of 12891 Gil and 70051 EXP.

With Full Steal: 25492 Gil.
A two-time event involved in the Help Me! quest adds 1,026 Gil and 5,526 EXP to the final total.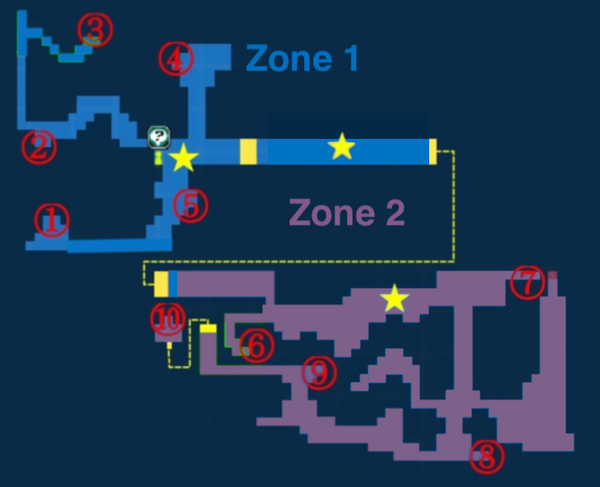 | | Battles | Gil | Full Steal | Unit Exp |
| --- | --- | --- | --- | --- |
| Zone 1 | 14 | 5148 | 11330 | |
| Zone 2 | 15 | | 12772 | |
| Subtotal | 29 | 12051 | 24102 | 64551 |
| Boss | 1 | 550 | 1100 | 5500 |
| Dungeon Clear | | 290 | | |
| Total | 30 | 12891 | 25492 | 70051 |
Battle Info