Edge of the Realm
World
Lapis
Region
Realm of the Dragon King
The tip of a mysterious island which floats high in the sky. Surrounded by a storm-like distortion, normal airships are unable to get close to it.
Map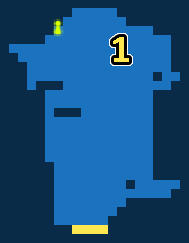 Quests
The Last Concern
No.
Reward
1
Dragon Helm
Story Summary
Quest NPC: Troubled Boy (Dialogue)
Prerequisite
Visit Edge of the Realm at least once. Place at least two tents at campsite locations.
Start Quest
Receive the quest from #1 on the quest map.
Objective 1: Defeat the monsters
Give the client Sparkling Stone (3), Dragon Scale (3), and Silver Ore (3).