Introduction
Reference: Announcement
Overview
Ariana Grande Collaboration Event
Story
King Mog has invited Ariana and her friends to attend an annual music feast held in one of his castles. An uninvited bard turns up and challenges Ariana to a song battle.
Will Rain and his friends be able to assist her in defeating this mysterious challenger?
Featured Rewards
Treasure Map & Battle Info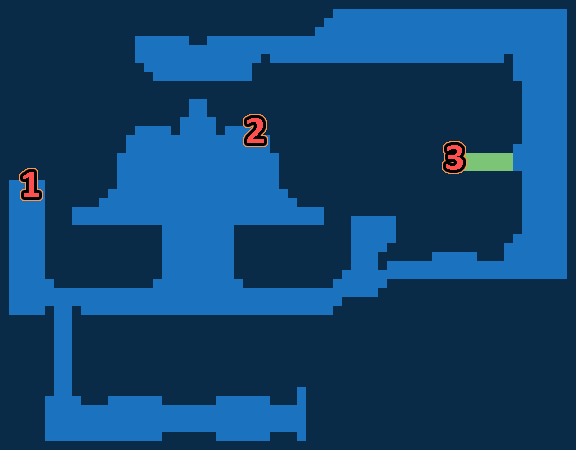 Event Tips
Boss Guide: Bard Spirit (ELT)
Bard Spirit
Race
Fairy

Level
50
HP
753,000
MP
200
ATK
240
DEF
180
MAG
170
SPR
110
Element Resistance
+75%
-
+75%
+75%
+75%
-
+75%
+75%
Status Ailment Resistance
null
null
null
null
null
null
null
null
Other Resistance
Immune to Gravity and Death.
Immune to SPR/DEF Break. Vulnerable to ATK/MAG Break.
Abilities
Resounding Fanfare: Magic damage (2.5x) to all enemies and inflict paralyze (15%) to all enemies
Song of Resentment: Summon Tune of Hatred A
Song of Resentment: Summon Tune of Hatred B
Distorted Truth: Magic damage (5x) to all enemies and increase ATK/MAG (100%) for 3 turns to caster
Delusive Jingle: Magic damage (2.5x) to one enemy and inflict paralyze (50%) to one enemy
Strategy
For low end teams
Bard Spirit has high DEF and SPR, and is immune to DEF and SPR breaks, so it will be a very long drawn out fight (~50 turns if unprepared and durable). You will need party members with ~160+ DEF/SPR, 2 healers with Cura or Curaga, and someone to refresh mana for the team (Lunera fills both the healer and mana battery roles). Chic Ariana is meant to sing the whole fight (hence the event name) so utilize her Frozen Verse ability. Make sure everyone is equipped with a Blizzard ability (or better), or an ice or stone elemental weapon for fighters (all other elements will be severely resisted). Icebrand is easily accessible and additional ones can be crafted. With a mana battery and two heals, set up your best skills, heals, and Frozen Verse and repeat each turn until defeated.
Videos
A Musical Showdown - ELT
| Username | Description | Units | Link |
| --- | --- | --- | --- |
| Nightmazing | The boss doesn't deal much damages | Warrior of Light, Chic Ariana, Tilith, Orlandeau, Friend: Fryevia | YouTube |
| jimmymsz | all missions | Delita, Orlandeau, Tilith, Chic Ariana, Friend: Orlandeau | YouTube |
| ffbeMYcommunity | all missions | Warrior of Light, Chic Ariana, Y'shtola, Fryevia, Friend: Fryevia | YouTube |
| Elegantique | 4 Missions Guide | Chic Ariana, Fina, Ling, 9S, Friend: Orlandeau | YouTube |
| claudius415 | All Missions | no TMR | Chic Ariana, (Enhanced) Soleil, Setzer, Ashe, Tilith | YouTube |
| DX3mis | All Missions | Warrior of Light, Y'shtola, Chic Ariana, Fryevia, Friend: Fryevia | YouTube |
| Mitch3ll | All Missions | OTK Bard Spirit | Tilith, Chic Ariana, Warrior of Light, Fryevia, Friend: Fryevia | YouTube |
Event Period
Event Period:
Start: 8/18/17 00:00 PST
End: 8/31/17 23:59 PST